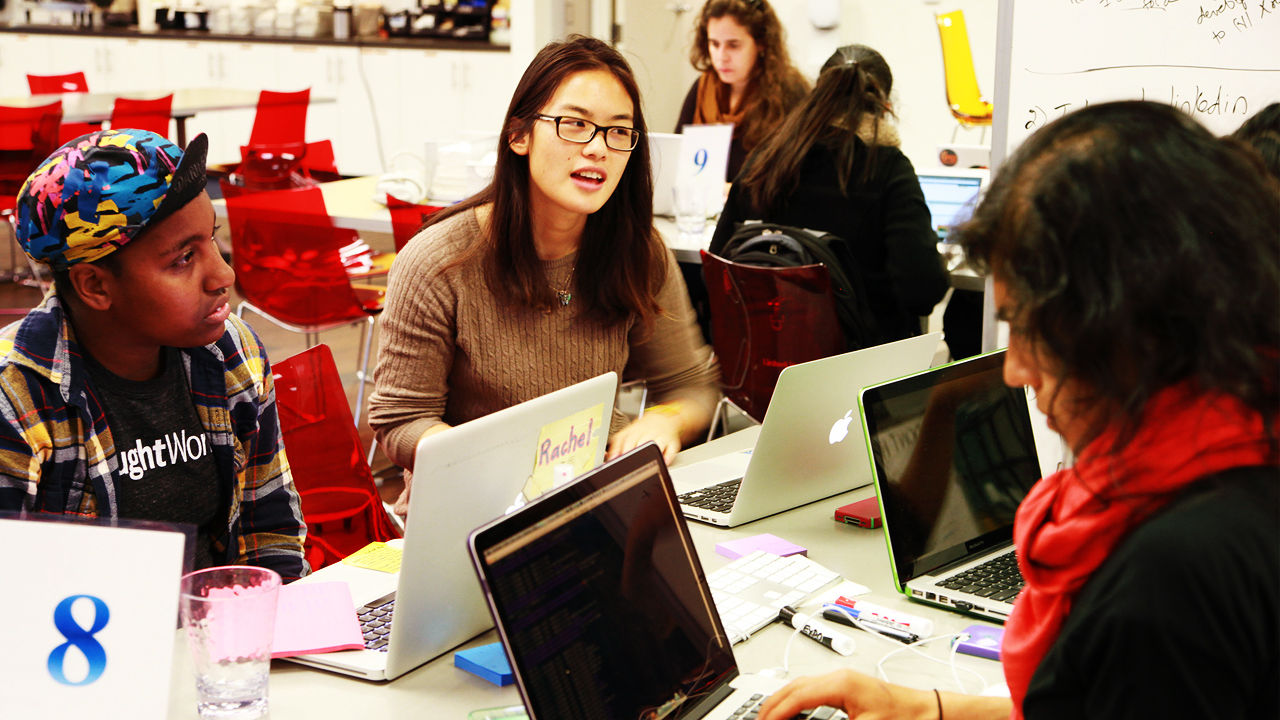 How can we use art, music, writing, games, drama, technology, and other means to engage young people in exploring and navigating social justice issues in Philadelphia?
On April 24, 2015 from 8:30 a.m. to 4 p.m., the Philadelphia Youth Network and The Bamboo Project, Inc. are sponsoring
Jam4Justice
, a
7.5-hour creative blitz
where teams of passionate people will work together to develop engaging projects that help teens in our City learn about social justice--what it means for them personally, for their neighborhoods, for our city and our nation. Our goal is to provide our young people with the tools and skills they need to create meaningful social change.
Anyone with a passion for social justice and a desire to put their talents to work in creating an engaging project for youth is invited to attend. Youth development practitioners, artists, musicians, writers, techies, game developers, advocates, organizers--anyone with a passion for social justice and talents to contribute is invited to attend. This is a chance to put our heads and hearts together to create and share amazing ideas!
How It Works
We'll begin the day with
a call for projects
. If you have an idea already, this is your time to share it and to ask for help from anyone who wants to join your group. Other projects may emerge from groups of people getting together who are interested in exploring a particular issue or idea and want to jam together to find a project they can create. This portion will be facilitated and the goal will be to to move quickly into JamTeams and start Jamming.
You'll
spend the bulk of the day working with your JamTeam,
planning out your project and created a prototype to share at the end of the day. This is a day of ACTION! Come ready to work--and also to have fun. Ideally, by the end of the day, your project and any tools, resources, etc. you need to make it happen will be identified and, if possible, you will have prototypes of everything needed to make your project happen.
We'll save
the last hour of the day for JamSessions
. Each JamTeam will have time to share their project and to let us know what's next for their team. This will also be the time to ask for support from other JamTeams in implementing your project or sharing it with a wider audience.
Some Examples
We're wide open to your most creative thinking on possible social justice project ideas, but here are some examples of potential projects to give you some ideas:
Creating a game that explores the impact of racism in our community.

Developing a writing or poetry project for young people to explore how their gender impacts their experience.

Using social media and/or mobile technology to document people's experiences--maybe interviewing people in their community to create a podcast or creating a photo essay about some issue that's important to them.
The possibilities are endless and this is your opportunity to create impact!
What We're Bringing
We'll provide the space, the tunes, the food and the creative tools for you to do your work, including all the Post-Its, markers, and other office supplies you can handle. We also promise Play-Doh, Legos, and other fun stuff to keep the ideas and creativity flowing.
What You Should Bring
Your enthusiasm, talents and "crazy ideas." This is the time to let your creative juices flow, so be ready to give it your all. Also bring your flexibility--we'll be making things up as we go along, based on the energy and projects you're bringing to the day. Be ready to change things up to keep the energy flowing! And on a practical note, bring a laptop and a smartphone so you can create your projects.
Documenting the Process
Throughout the day we'll be using technology and social media to document what we're doing. You'll be invited to share any documents you create through Google Drive and we're encouraging you to use multimedia--video, photos, audio, etc.--both as part of your project, as well as to document your work. You'll learn more on the day of the Jam, but come prepared to CREATE and SHARE!
To register for this free event, go here. We'll be at the William Way Center, 1315 Spruce Street. And be sure to spread the word!